After creating v1.0 and having them put into use for several weeks, some "tweaking" was both expected and needed.
In addition, I was fortunate enough to have the folks from Conquest request a larger order (fifty total) for both their internal use in their tasting room and also for retail sales.
This was great news!
To those ends, we discussed some changes and production was initiated.
Below are some pictures and a discussion of the process:
Pic 1: The materials: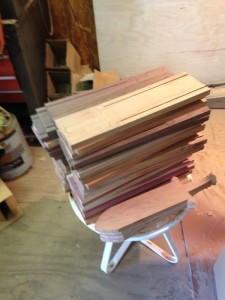 Pic 2: The rough cuts: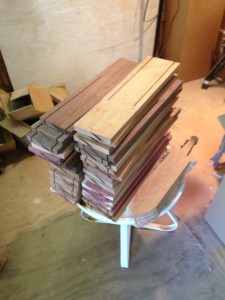 Pic 3: The fine cuts: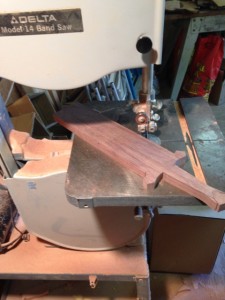 Pic 4: Drilling the holes: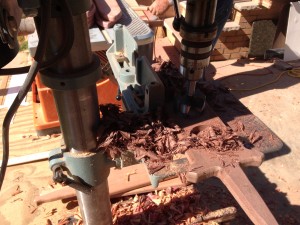 Pic 5: Course Sanding: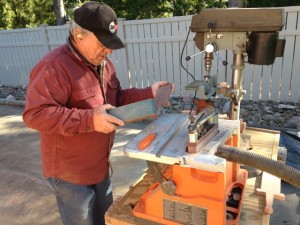 Pic 6: Fine sanding: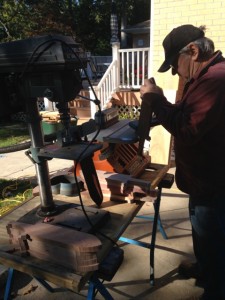 Pic 7: The progress: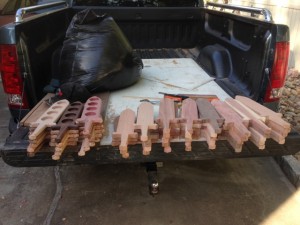 Pic 8: Various wood varieties: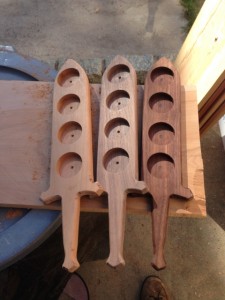 Pic 9: Food-grade Danish oil application: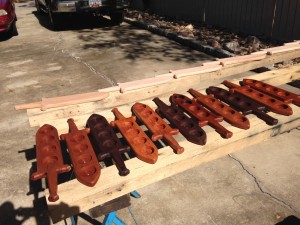 Pic 10: Fitting the glass: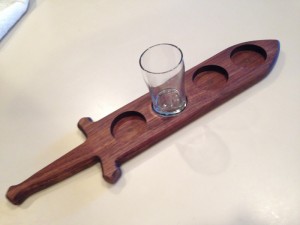 Pic 11: Wrapping the hilt: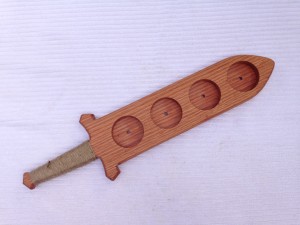 Pic 12: The woodworkers: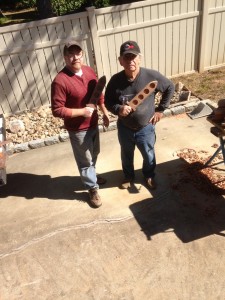 Pic 13: The final "beauty shot":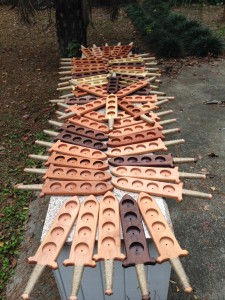 Pic 14: In use at Conquest: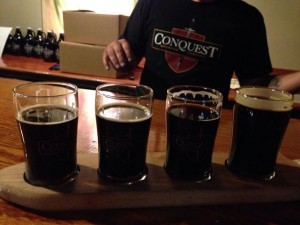 If you are interested in having some custom paddles made for you and/or your bar, drop me a note below and we can discuss.
Click here to jump back to the homepage.